"Exclusive Richard Z. Kruspe (Rammstein) video interview! Learn more about this amazing player and long-time member of the ESP family. In this in-depth interview, Rammstein's Richard Z. Kruspe talks about how he got into guitar, what he likes about ESP Guitars, and much more."



http://www.youtube.com/watch?feat...layer_embedded&v=L5S0fZEua9E#


_________________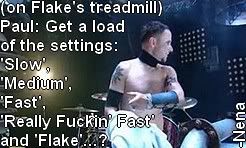 Total Guitar: So would you ever consider having your own penis enlarged?
Paul: No, mine is already way too long.