Rammstein guitarist Richard Z. Kruspe about the story of his setup, and about his partnership with Native Instruments.

Setting the stage for Rammfire to rock, he also talks about his quest for a unique guitar tone, and how it has been recreated in the Rammfire amp emulation software.

http://www.native-instruments.com/rammfire


_________________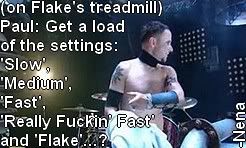 Total Guitar: So would you ever consider having your own penis enlarged?
Paul: No, mine is already way too long.